A greener choice for you and our planet!
At BioGaia, we want to thank you for sharing our passion for health, including the health of our planet.
Health and science are at the heart of everything we do. We strive to produce products that are healthy in every way, including the environmental impacts our products have. This includes the packaging we use to send our products to our customers.

To that end, we are proud to announce that we have partnered with Woola to offer a smarter, greener solution to mailing our customer orders.
That's a wrap – say goodbye to plastic bubble wrap
In theory, plastic makes for excellent packaging material. It's durable, lightweight, low cost and easily recyclable. However, the issue is that, in addition to dependence on fossil fuels, plastic is often thrown away after just one use.

We have partnered with Woola to replace plastic bubble wrap with an ingenious regenerative material that would otherwise go to waste – sheep wool. Yes, that's right – sheep wool. Woola's products are made of scrap wool that cannot be used to produce yarn for the textile industry and would otherwise be burned or buried. The wool is ethically sourced from local, small-scale farmers in Estonia who Woola has met with and visited.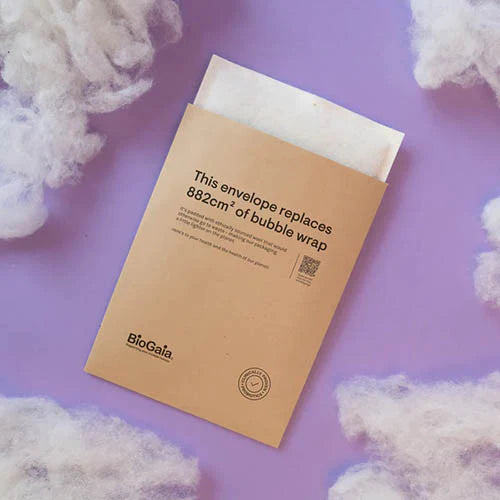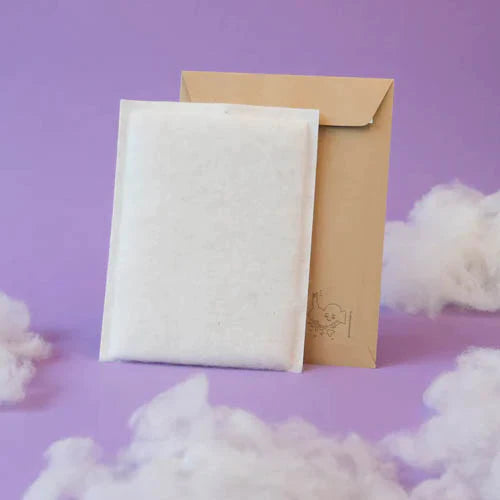 Reuse and use again
Reusing and repurposing materials is not only friendlier to our planet but also friendlier on your wallet.

The padded envelope we use to send our customer orders consists of two materials – wool and paper. The envelope is made of recycled paper. We have replaced the bubble wrap with wool to keep the products padded and protected. The wool is not attached to the envelope and, therefore, can be easily separated.

The paper envelope can simply be placed and recycled in a paper and cardboard bin. If you're unable to find a way to reuse the wool (see our suggestions), either discard it in an industrial composting facility or with mixed waste – wherever it ends up, it will decompose.
Here are a few ideas on how you can re-use the wool from your envelope:
The wool insulates the bottom and prevents the soil from falling it.
Seriously, try it - your cat or dog will love it.
Since wool is absorbent, it's a great way to wipe household surfaces clean.
If you're based in a cold country like we are, reusing wool to create insoles for your shoes is a great way to keep your feet warm.
Use the wool as an alternative to cotton wool or cotton batting creating crafts such as pillows, stuffed animals etc. 
Place the wool inside storage boxes to keep any items protected, padded and well-insulated.
Got an idea of your own? Let us know how you reuse the wool from the padded envelope by sharing an image on Instagram. Be sure to tag both BioGaia @BioGaia_UK and Woola @woolapackaging.